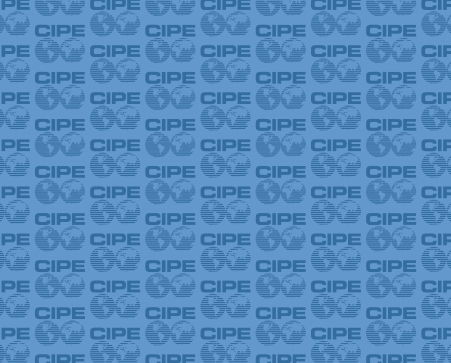 With the release of the new and re-formulated Transparency International Corruption Perception Index and the beginning of another Anti-Corruption Week, perhaps we should take a moment to reflect on where we have been and what more is left to do.
Since the advent of the modern anti-corruption movement almost 20 years ago (I refer to the date of the founding of Transparency International in  1993), much has been accomplished.  If I were asked what the greatest achievement has been, I would have to say that it has been the public acceptance of the notion that corruption is not an acceptable practice in any society, regardless of the political structure of the government.  The fact that for the past 20 years corruption has been a topic of discussion at almost all significant international forums dealing with issues related to trade, human rights, poverty, economic opportunity, and crime has all but ensured that this is a subject which will not simply fade away.
We can look at many more tangible achievements, the myriad of international anti-corruption treaties, the growing number of companies, both domestic and international which are implementing compliance , socially responsible programs, and upgraded governance protocols, or the many countries which are passing more vigorous anti-bribery statues and beginning to seriously enforce those laws.
With all these changes occurring, it would be easy to let down one's guard – sit back and take a day off.  But corruption is a phenomenon with a habit of resistance and survival.  If you take your eyes off the problem it will continue to thrive.  So, all the main players — business, government, and civil society — must keep up their efforts to work together to help control the growth of corruption.   We must ensure that when we are gone the next generation will feel as strongly as we do that transparency and accountability are noble causes which are worth fighting for.
Michael J. Hershman is CEO of The Fairfax Group and serves on the CIPE board of directors. He was a co-founder of Transparency International.