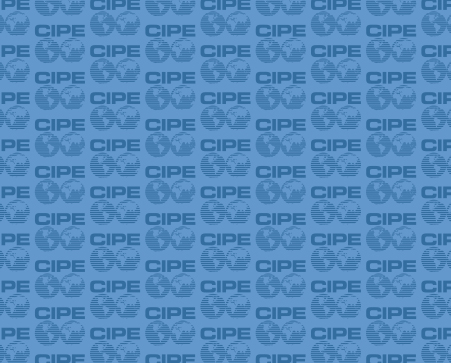 Recognizing the value of a thriving small business sector, on Saturday, November 24, millions of consumers in the United States participated in the Small Business Saturday initiative to promote small business growth, generating sales of more than $5.5 billion at independent merchants.
Despite the marked advantages of large businesses — stronger brand recognition, greater human resources, and economies of scale — small businesses remain incredibly important to the U.S. economy. Small businesses represent 99.7 percent of all employer firms and employ half of all private sector employees. In fact, in the past 17 years small businesses generated 65 percent of net new jobs.
The Small Business Saturday initiative, launched in 2010 by American Express and also promoted by the U.S. Chamber of Commerce, many state and local governments, and the White House, seeks to take advantage of the shopping buzz around the key shopping days Black Friday and Cyber Monday by encouraging consumers to purchase items from local small businesses.
Although not as popular as Black Friday or Cyber Monday, which have become famous for great deals, the Small Business Saturday initiative has rapidly gained traction through its promotion on social media. This year there were more than 213,000 mentions on Twitter and 3.2 million "likes" on Facebook. Besides promoting small businesses and boosting their sales on a specific date, the initiative was created to provide free marketing to this specific business sector by targeting consumers who would not traditionally partake on Black Friday and Cyber Monday shopping. In 2011, Facebook and American Express also gave away more than $1 million in free Facebook advertising to 10,000 small businesses, and YouTube rolled out a new geo-coded system to help viewers find videos about local businesses.
As in the United States, small businesses also make up a large part of the Latin American economy (these are generally defined as an independent business having fewer than 500 employees). With small and medium-sized enterprises (SMEs) comprising 99 percent of the businesses in Latin America, one would imagine it being virtually impossible not to patronize them. Yet the fact that they are responsible for only 30 percent of total economic activity – as compared to more than half of GDP in the U.S. — may lead some to conclude that consumers are heading away from SME's to patronize larger businesses or the informal sector instead. Thus, although a large percentage of the businesses in Latin America are SMEs, their sheer quantity does not necessarily translate to a large market share.
Given the available space for growth, it makes sense to create a similar annual event to promote greater awareness of the value of SMEs in Latin America. A possible approach to lead such an initiative in Latin America could be through different countries' chambers of commerce. After presenting the idea and getting enough businesses on board, the chambers of commerce, along with business owners, would have to set a date to hold the initiative. Just as it is done in the United States, the date could be in or before December since shopping in the region generally peaks around that period.
Additionally, the initiative's marketing could also be done through social media to avoid the need for a large investment in promotion. If a larger company equivalent to American Express is able take the lead it would be a greater incentive for consumers and businesses to participate, but sponsor participation is not essential for such an initiative to succeed.
Instead, what is most important to help SMEs overcome obstacles for growth, as OECD Secretary-General Angel Gurria stated recently, is greater coordination — not only between SMEs, but also among supporting civil society organizations. At first it might be a challenge to coordinate these sectors to launch the initiative, but once businesses are on board and there is an organization, whether it is the country's chamber of commerce or a large company that takes the lead, the initiative should be ready to be rolled out. Initially, participation might be low but with greater consumer education and inclusion through social media, businesses will realize the benefits of taking part in such initiative.
It takes little to no capital investment to launch such an initiative, so why not give it a try?