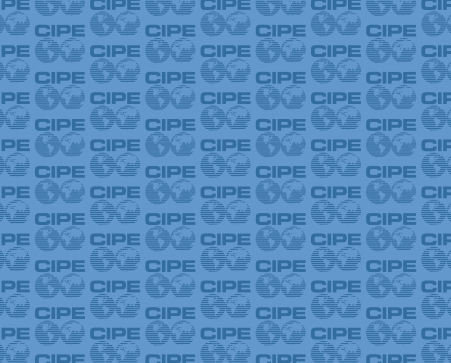 The values of entrepreneurship and the values of democracy are deeply interconnected. Both are about individuals having a voice and direction in their destiny – and both require the right kind of environment to flourish.
This topic was explored at the World Entrepreneurship Forum in Lyon, France which I attended in late October.  The gathering focused on strategies and best practices for strengthening the global ecosystem for entrepreneurship. Members of the Forum believe that entrepreneurs are the key source of wealth creation and social justice, so bolstering the environment and networks that help them succeed is critically important to the global economy.
Countries around the world are struggling to create economic opportunities for their citizens and entrepreneurship has grown in its appeal. Entrepreneurs create the enterprises and jobs that expand economies, and they are the font of new innovations that improve productivity and increase standards of living.
But entrepreneurship is much more than jobs and economic growth. A culture of entrepreneurship is a culture of empowerment, which helps to lower the barriers that in many places exclude women, young people, and minorities from economic and political participation.
Entrepreneurs can be found at all levels of society, from the small shopkeepers and merchants in villages within the developing world to the startup founders hoping to strike it big in Silicon Valley to social entrepreneurs who solve problems through innovative ventures.  These entrepreneurs start businesses for many reasons.  Whether for hope or necessity, the desire for profit or the desire to spread new ideas, they all benefit from an environment that fosters risk-taking and encourages individuals to act on new ways of doing things.
CIPE's approach to entrepreneurship looks not only at the skills individual entrepreneurs need to succeed, but at this broader entrepreneurial ecosystem that enables an environment for entrepreneurial success. This ecosystem includes the laws and regulations that affect how easy it is to establish, register, finance, and scale up a business. It also takes into account the cultural factors that value individual initiative, new ideas, and creating opportunities for oneself — ideas that are fundamental to democracy as well. This will be a particular focus over the next several months as CIPE gears up for its Democracy that Delivers for Entrepreneurs conference, to be held in Chicago, IL on April 9-10.
As part of the global celebration that is Global Entrepreneurship Week, CIPE will be highlighting success stories from its entrepreneurship programs around the world. Check back all this week to read some of their stories. Let's celebrate entrepreneurs who take seriously their roles as job creators, innovators, and participants in the democratic conversation.
 Karen Kerrigan is the Chair of CIPE, and President & CEO of the Small Business & Entrepreneurship Council.