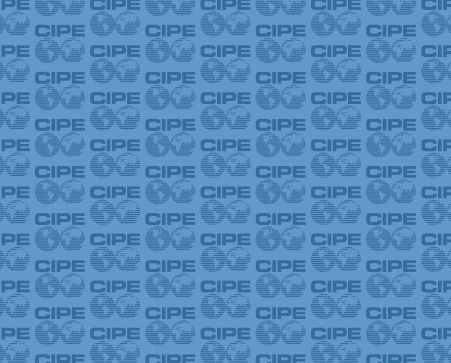 On a normal day I would characterize my golf game as frustrating and borderline embarrassing. On the best of days I hit shots that save me from being embarrassed, but I am still frustrated by inconsistent play.
After a recent outing in which my score approached something similar to Gabon's ranking on the Economic Freedom Index (in case you don't have Gabon's ranking memorized), I asked myself for the thousandth time, "Why in the world do I continue to play this sport?" My virtuous response…golf is good for the economy.
According to the most recent Golf 20/20 report which measured the U.S. golf industry in 2005, golf was responsible for 2 million jobs in the United States and generated $76 billion of goods and services. That makes the golf industry larger than performing arts, spectator sports, and the motion picture and video business.
At the local level, if a community is lucky enough to host a Professional Golfers' Association (PGA) Championship, the economic impact for that region averages between $40-80 million. Exposing these figures may help eliminate the long-held belief that golf is a sport which only benefits the rich – both recreationally and financially.
In the United States, golf became popular amongst all social classes in the 1990s and the industry boomed as a result. Although golf still has a long way to go in shedding its elitist image, affordable courses can now be found in nearly every town throughout the country.
The National Golf Foundation reported that in 2009 there were 9,132 daily fee facilities (i.e. privately owned but provide public access) and 2,449 municipal facilities (i.e. owned by a tax-supported entity and open to the public). Compare this to the 4,398 private facilities that restrict play to members and their guests, and you see that Americans do have significant access to the game of golf even if they can't afford a country club membership.
So we have access, but is golf really affordable? The average green fee for 18 holes in West Virginia and Kentucky (the cheapest places to play in the U.S.) was $34.20 in 2010. Still too pricey for some; but when you consider that the initiation fee for many private country clubs tops $100,000 – not including the monthly fee after becoming a member – $34.20 for four hours of outdoor recreation seems like a good deal.
In the developing world, however, golf remains a hobby for tourists and the local bourgeois. Specific statistics on the number of public vs. private golf courses in developing countries are hard to come by, but online searches generally show foreign golf facilities are only open to club members, tourist groups, and hotel guests if the course is associated with a hotel.
Based on the economic success of the game in the United States, other countries – particularly in Africa and the Middle East – are slowly beginning to pick up on the sport. Currently, 118 countries belong to the World Golf Foundation, whose goal is to grow the game of golf around the world. In addition to addressing challenges related to culture, climate, and resources, these countries must create golf industries that are inclusive if they want to popularize the sport and enjoy similar economic benefits.
It is clear that the golf industry can provide significant benefits for a country's economy. The U.S. saw a boom once it popularized the sport for the masses and made it accessible to people from the middle and lower class. For countries looking for an economic boost, particularly in terms of job creation, golf seems to be a good option. The problem is that golf is available at expensive venues but remains out of reach for ordinary citizens.
Perhaps the 28.7 million golfers in the United States rationalize their golf hobby differently than me, but until my score tally consistently reflects Turkey's Economic Freedom ranking and I am making money on the PGA Tour, I will just keep reminding myself how the golf industry benefits our economy. Hopefully other golfers around the world can soon begin saying the same thing about golf in their respective countries.