In corporate governance, much attention is often devoted to ensuring that boards are truly representative of their shareholders. Of course, having independent directors and transparent voting procedures is important. Securing the right of women to have a say in how companies are governed is equally important, yet often overlooked.
According to the research by Corporate Women Directors International (CWDI) – women representation on the boards of companies around the world remains uneven. While a large number of companies include women on their boards in some of the major OECD economies (Norway – 100 percent of companies surveyed by CWDI have women on boards, United States – 87 percent, Germany 82 percent, UK – 75 percent) many other countries lag far behind. Only 33 percent of surveyed companies in Russia, 30 percent in Portugal and Italy, 27 percent in India, and 16 percent in Japan have women on their boards.
The percentage of women directors, despite a few success stories like Norway (44.2 percent) is rather low across the world, especially in the Middle East and North Africa region: Kuwait is one of the regional leaders with 2.7 percent of women directors, followed by Oman (2.3 percent), Bahrain (1 percent), UAE (0.8 percent), Qatar (0.3 percent), and Saudi Arabia (0.1 percent).
One solution, in countries like Norway, Italy, Spain, South Africa, and France has been to institute quotas for women's representation on boards – whether for publicly listed companies of certain size, state-owned enterprises, or a combination of both. Regulators are also pressuring companies to diversify beyond imposing quotas. The U.S. Securities and Exchange Commission (SEC), for example, now requires companies to disclose how they deal with diversity on the board.
Yet, while opening up new opportunities to women, quotas alone are not enough. One way of creating awareness (especially in developing countries) on the importance of letting the old stereotypes go and allowing women full rights to govern companies is to highlight the benefits of doing so. To put it another way – there is a business case for engaging women on boards of directors!
For instance, recent research by Renee B. Adams and Daniel Ferreira from the European Corporate Governance Institute (ECGI) shows a number of ways in which companies benefit from women's participation on boards:
Women are less likely to have board meeting attendance problems than men
Having women on boards has a positive impact on male directors' participation
Women are more likely to be on audit, nominating, and corporate governance committees than men
More gender representative boards are more likely to hold CEOs accountable for poor performance
Having more women on the board leads to higher equity-based compensation for directors
And, more importantly for developing and emerging economies – gender diversity on boards has a beneficial effect in companies with weak shareholder rights. Weak shareholder rights is in fact one of the key problems plaguing corporations in developing countries.
A comment on the Harvard Law School Forum profile of the Adams and Ferreira paper provides additional insights into the business case for board diversification:
Gender diversification of the board mitigates the dangers of having uniform vision within uniform boards
There are increased institutional investor demands for board diversity
Women's participation on boards is linked to good corporate citizenship
There are many more links to various papers and studies that capture the business benefits of women's participation on boards compiled by the International Finance Corporation. Even at the World Economic Forum meeting there is an increasing debate on the lack of women's representation.
In addition to removing barriers and building awareness of the business case for women's participation on the board – what else can be done? The Corporate Library Center suggests in their report that effort should be put into developing a broad pool of women directors willing and able to serve on boards, thus exerting some market pressure on companies. Additionally, they suggest that it is important to not just put women on the board, but allow them to serve in leadership positions, for instance leading the board itself or key committees.
For additional insights, check out McKinsey's Women Matter 2010 report. Among other things, the report addresses the reasons for the lacking women's representation in key management positions in corporations. Interestingly, both men and women have similar views.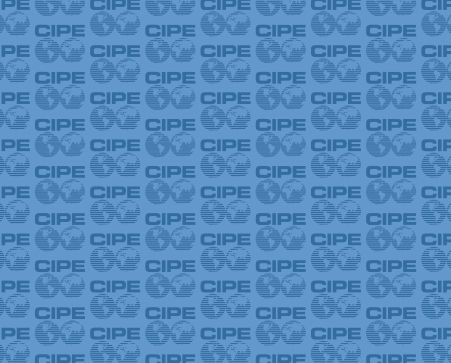 Fifty-seven percent of women and 47 percent of men see the "double-burden" syndrome (women balancing both work and domestic responsibilities) as the key barrier. Forty-two percent of women and 35 percent of men fault the "anytime, anywhere" performance model. Views split at the third top reason: women see the tendency of women not to promote themselves (38 percent) while men consider lack of pro-family public policies or support services (27 percent).
When it comes to developing countries and emerging markets, I imagine, much more is in play. From myriad cultural barriers and barriers to education and participation, many women simply don't have the opportunity to participate. For instance, the head of the Russian Association of Independent Directors Alexander Filatov recently called out the notion that being a board member is a male profession as one of the top myths of the Russian corporate governance system.
What are those cultural, legal, and other barriers to women's engagement in corporate governance in your country? What can be done to remove them?