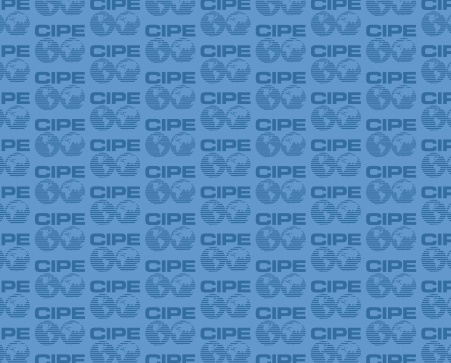 When the military overthrew a democratically elected Thai government in 2006 and when the Supreme Court disbanded a democratically elected government in 2008 – corruption was the principal justification. Corruption has become a part of daily life here – allegations of corruption contribute to the competing claims of Thailand's color-coded protest groups that successive governments have lacked legitimacy. Uncertainty in the political environment is beginning to affect business; and uncertainty within the business community affects everyone. Businesses have started to come together to fight back.
In response to public pressure to do something about the problem of corruption, in early 2009 the government of Thailand began exploring the possibility collective action approaches, and interest in this concept grew rapidly. The idea behind it was that to this stage there has been little, if any, cooperation among business and government to come together to fight corruption. Amid all the discussions, little progress was made towards the design and implementation of such an endeavor as reformers faced a common problem of translating ideas into action.
In June 2010, CIPE launched an anti-corruption program with the Thai Institute of Directors (IOD) to cultivate private sector support for anti-corruption strategies. Within a few short months, through this effort, the burgeoning interest in collective action translated into a viable private sector campaign that is rapidly gaining momentum. In a country where public perceptions of corruption helped trigger nation-crippling chaos on several occasions in recent years, this initiative could make invaluable contributions to Thailand's democratic development.
In meetings with the various governmental, donor and corporate stakeholders discussing the collective action concept, two key factors emerged that were frustrating the country's efforts to get started on a collective action program. First, while all agreed that this initiative would fail without the full support and buy-in of the Thai business community, there was no consensus on how the business community could take the lead, and no private sector champions were emerging.
Secondly, there was limited understanding of what "collective action" actually meant, and the initial discussions focused almost exclusively on integrity pacts. Because integrity pacts are highly complex and limited in scope – they often apply only to large procurement programs – there was a need to also focus on other areas other than procurement where corruption was an issue, like inspections and licensing.
IOD and CIPE focused on two things – how to broaden the discussion on corruption beyond procurement and how to translate interest in doing something about it into concrete efforts. Behind all of this was the idea that the private sector must take the lead, as my colleague Alex Shkolnikov argued in this op-ed published in Thai's the Nation.
Through surveys of the business community and various workshops, the initiative identified main areas where corruption is a real problem for business and get businesses to come together to stand up and say no. Building consensus is difficult, but in a matter of just a few months a coalition of chambers and associations came together to develop a joint declaration and a plan of action.
On the day preceding the International Anti-Corruption Conference that took place in Bangkok, leading Thai firms came together and publicly signed on to the plan for collective action. The companies committed to implement anti-corruption policies and compliance programs, and to provide business conduct guidance to managers and employees. They pledged to disclose and share its internal policies and experiences – even with competitors – to help disseminate and promote best practices. Perhaps most significantly, these companies agreed to support the development of a certifying body that will make sure that they do what they promised to do in fighting corruption. If they don't – they will be removed from the coalition.
In addition to the individual companies, the Thai Chamber of Commerce, the Thai Board of Trade, and the Joint Foreign Chambers of Commerce have all formally endorsed IOD's project and they agree that it should serve as the roadmap for the private sector's anti-corruption efforts.
The next step, of course, would be to make sure that they follow through on their commitments. While continuing to get companies to sign on to the anti-corruption declaration, CIPE will introduce them to tools for follow through on their commitments, such as helping IOD establish a certifying body.
IOD is now the lead player in the effort to galvanize private sector support for a national collective action initiative. Moreover, IOD also secured the support for its campaign of key government agencies, such as the National Anti-Corruption Commission (NACC).
IOD's efforts brought the business community to the center of Thailand's public policy debate on corruption. In his remarks at the opening ceremony of the International Anti-Corruption Conference, Prime Minister Abhisit lauded IOD's initiative "as a viable approach to promote fair competition," and its potential to "provide tangible business incentives" for firms to eschew corrupt practices.
It's good to see that collective action is no longer an abstract concept in Thailand – it is an actual movement within the business community to attack the supply side of corruption, and the movement is rapidly gaining momentum. If this private sector effort gains steam alongside the government's own policy discussions, it could yield an unprecedented national movement to combat corruption with a public-private sector coalition.