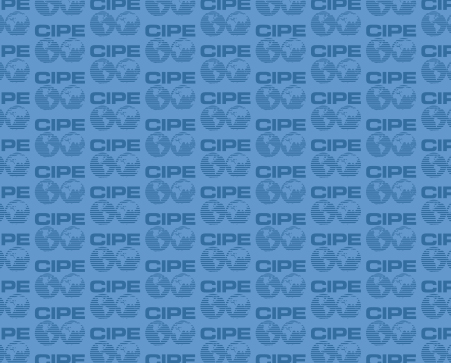 For the last four days I have been a delegate to the second World Innovation Summit for Education (WISE) hosted by the Qatar Foundation.  The 1200 delegates, presenters, and laureates of the WISE Awards for Education Innovation represent a phenomenal range of talent and devotion to education around the globe – from Jeffrey Sachs, speaking about the Millennium Development Goals for Education, to CIPE partner Martin Burt of Fundacion Paraguaya to an educator from Guatemala working with indigenous peoples to maintain their education traditions.
The biggest news here in Doha – after the recent award of the 2022 World Cup to Qatar – came at the closing plenary session was the announcement of the creation of the "WISE Prize for Education"– at its essence a Nobel Prize for educators, recognizing the very best in the field of education with both a prize and a half million dollar award.
The majority of WISE participants devote some or all of their professional, personal, and organizational energies and resources to education – as educators themselves, innovators, or in the case of CIPE, by supporting programs such as Tashabos entrepreneurship education in Afghanistan or CIPE's online Development Institute.
It's amazing to think that so many professions are already recognized with global awards – and refreshing and timely that this new award will put commensurate value on what is truly one of the highest professional callings – being an educator.