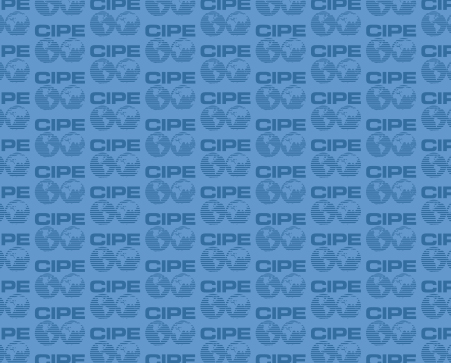 Barbara Broomell is the Deputy Director for the Middle East and North Africa programs at the International Republican Institute.
September 18, 2010, marked the date that members of the Afghanistan Youth National and Social Organization (AYNSO) prepared for all year. Thirty-five individuals endorsed by the organization vied for parliamentary seats among a field of 2,608 candidates, one contender for each of Afghanistan's 34 provinces and one individual for a seat allocated to the Kuchi people, the nomadic people of Afghanistan. Several AYNSO candidates are showing strong returns with at least five currently placing in first or second place according to preliminary results. Final elections results are expected to be certified by Afghanistan's Independent Election Commission at the end of October.
These 35 individuals represent Afghanistan's diverse population. They are not chieftains, warlords or political elite and they are not alone. AYNSO boasts a network of nearly 16,000 members across the country whose average age is 27. They bring more like minded individuals into their fold with each new monthly-membership drive.
AYNSO members work to advance the political, social and cultural rights of all Afghans in a just and equitable manner without ethnic, religious and gender discrimination. They empower youth to become good citizens and advocates of positive change in their communities and promote unity among the various parts of Afghan society.
In the months preceding the May 6, 2010, candidate registration deadline, AYNSO leaders worked to identify, recruit and train parliamentary candidates that share their mission to rebuild the democratic, economic and social fabric of their country. AYNSO leaders also worked with political and campaign experts from the International Republican Institute (IRI) to train candidates on such topics as voter outreach, campaign management and issue identification.
Candidates worked the campaign trail using skills acquired in training. While western-style door-to-door campaigning is increasingly being used, many candidates also used traditional methods such as bringing groups of voters together for gatherings and events to spread their campaign messages. Posters and brochures have an increasing impact in Afghanistan, so AYNSO candidates throughout the country used these materials to promote their campaigns.
Afghanistan continues to grapple with the issues of fraudulent voter registration and ballot counting practices as witnessed in the 2009 presidential and provincial council elections. The problem of security also remains serious and limited effective campaigning in many areas of the country.
Regardless of these challenges, AYNSO is running full steam ahead with its vision for Afghanistan. In addition to the candidate program, members from across the country reached out to new voters to ensure young people understand the importance of participating in elections. AYNSO reached tens of thousands of individuals through voter education programs. Dozens of AYNSO's members also registered as domestic election observers and monitored the process of voting and vote tabulation.
Youth are highly motivated in Afghanistan and AYNSO members are among the most active youth in the country. They are committed to making their mark on these elections as they did for the August 20, 2009 presidential and provincial council elections, when AYNSO voter education efforts reached 500,000 individuals and 17 AYNSO members were elected to provincial councils.
"AYNSO candidates have a strong hope for effective change in their country and they entered into the campaign knowing that they will need to compete with very powerful warlords and other candidates who are supported by strong resources," said Arash Barak, head of AYNSO's international relations department. Nonetheless, Mr. Barak continued, "AYNSO is looking at the elections as one of positive changes."