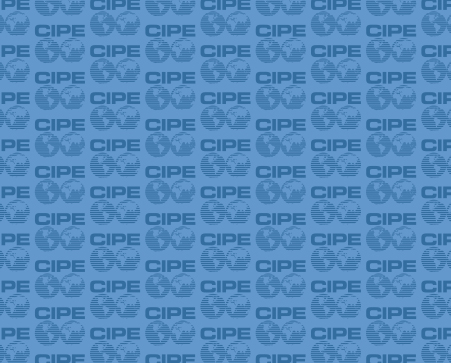 The French market chain Carrefour, the second largest retail group in the world, recently announced its plans to construct a store that will include "an ice rink, cinema complex, and a bowling alley" in Arbil, the capital of the Kurdish province in the north of Iraq. With the opening this September, Carrefour would be the "first multinational retailer to enter the Iraqi market since the war."
The store will be run by Carrefour's United Arab Emirates-based partner Majid Al Futtaim Retail (MAF), who has managed other joint ventures with Carrefour in the Middle East but is better known for the construction of UAE's malls, including Dubai's famous indoor ski slope. Relative to other parts of Iraq, the Kurdish region is more stable and offers a more economically viable environment conducive to a thriving private sector.
Since October 2003, CIPE has reached out to more than 65,000 Iraqi businesspeople through its network of over 45 business associations and chambers of commerce. Combining business owners, economic journalists, think tanks, academics, students, policymakers, and political party representatives, this network has built a political framework that emphasizes free market principles as a foundation for economic and political progress.
CIPE and its local partners in the Kurdish region shepherded the creation of the Kurdistan Regional Business Agenda (KBA) in November 2007. Along with changing the way the private sector perceives its role in policy formation, the KBA outlines concrete policy reforms relating to key industry sectors in support of new investment into and competition for Kurdish markets.
The store's opening has potential to attract significant investment opportunities in the region and Iraq as a whole. Foreign investors look to the domestic business community as a crucial indicator of the investment climate quality and the country's development course. If the domestic business community isn't taking risks to invest in its own market, and would rather invest any meager profits earned elsewhere, foreign investors have every reason to take that as an indicator of a weak investment climate. What assurances would they have that the rewards will outweigh the risks? The attitudes and experiences of the Iraqi business community provide important insights into investment potential of the country, the quality of the business climate, and reform priorities of both the government and the private sector.
Carrefour's move is a vote of confidence in the Kurdistan business community, if not the whole of Iraq. As Carrefour's largest and primary global competitor, could Wal-Mart be next?