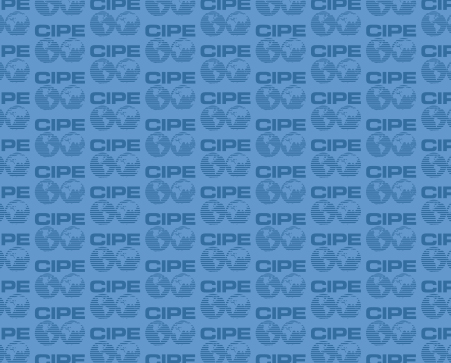 The iconic images of people enthusiastically tearing down the Berlin Wall on November 9, 1989 have become a symbol of the collapse of communism in Eastern Europe. But it is important to remember that this momentous event was preceded by an equally significant – if somewhat less photogenic – occurrence: elections held in Poland exactly 20 years ago today. They were the outcome of the "Round Table" negotiations between Poland's communist government and the Solidarity movement and brought a crushing defeat to the regime. Although the elections were not entirely free, Solidarity easily won all 161 seats it was allowed to contest in the Lower House of the Parliament (Sejm) and it took 99 out of 100 seats in the freely contested Upper House (Senat). Subsequently, the first non-communist government in the region since WWII was formed under Solidarity's leadership.
These events marked the beginning of a democratic transition in Eastern Europe. Yet that transition required much more than just holding elections: institutions of democratic governance had to be built and, crucially, institutions of market economy had to be put in place to ensure the survival of the new and fragile democracies. That is precisely where CIPE was able to help. In 1989, CIPE began to work with one of its first partners in a former communist country, the Krakow Industrial Society – Poland's first private business association, to encourage, educate, and aid private entrepreneurs. The support included funding for business courses and reading materials on various aspects of private enterprise, legal assistance, an economic advisory service, and an advocacy program to promote private sector activities.
In the first year of this cooperation, hundreds of Polish entrepreneurs were trained and dozens of different guides to starting a business were distributed, greatly improving the understanding of the role of private enterprise in Poland's economic and democratic development and encouraging business formation. Similar training was conducted in the Czech Republic and continued throughout the region, followed by programs focused on improving the operations of the business associations themselves through education in management, administration, and delivery of membership services.
This was just the beginning of a long and difficult journey of democratic and market-oriented reforms. Today, Poland and its Central European neighbors graduated from needing CIPE's assistance and are members of the European Union – an outcome few could have predicted back in 1989. Although the current financial crisis has been particularly trying for many of the region's countries, it also showed the resilience of their core democratic and market institutions built on the rubble of the Berlin Wall – the Wall that on June 4, 1989 fell in Warsaw.