Corporate Governance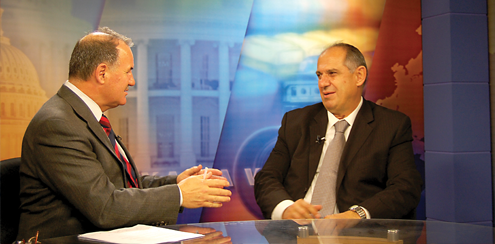 Corporate governance maintains the integrity of business transactions and strengthens both the rule of law and democratic governance. Corporate governance clarifies private rights and public interests and serves as a powerful antidote to corruption. At its core, corporate governance structures relationships among investors, boards of directors, managers, and other stakeholders, but extends beyond companies and their boards.
Weak corporate governance can be linked to financial collapses, the inability to attract investment, persistent corruption, privatization failures, weak property rights, and many other development challenges faced by countries around the world. In emerging markets all over the world, corporate governance can give companies a competitive edge.
Good governance helps to prevent corporate failures that can have devastating social impact. CIPE seeks to help the private sector lead corporate governance reform at every level. Individual companies should adopt good practices, setting an example for their peers and competitors. Voluntary private sector associations can provide education and assistance, and in many cases establish standards for self-regulation. Finally, the private sector should participate and be consulted in the creation of government policies and rules that affect markets, companies, or investors. Corporate governance is a key competitive tool for businesses worldwide, creating transparency and accountability.