Business Association Development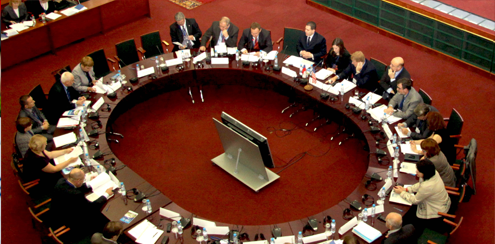 Business associations play a central role in the Center for International Private Enterprise's global efforts to strengthen democracy through private enterprise and market-oriented reform. Business associations – including chambers of commerce and trade associations – represent an important segment of society and are crucial for encouraging economic growth, development, peace, and prosperity. Associations also play a key role in defending the rights of businesses, especially in corrupt societies, and can bolster the ability of firms to grow, develop, and create jobs. Through voluntary associations, the private sector can voice the legitimate needs of businesses while engaging in an open, transparent policy reform process.
Voluntary, membership-based associations are themselves microcosms of the democratic process, bringing entrepreneurs together to create collective action campaigns that can strengthen market economies. CIPE builds the capacity of associations – reforming internal governance, bolstering membership development, and honing advocacy skills – to empower them as the independent voice of the business community. This helps to position associations to succeed at policy advocacy and create a more democratic and transparent economic environment. In many countries, CIPE and its local partner associations are proving that with an informed and participatory approach, business associations can elevate public-private dialogue and bolster the ability of entrepreneurs to thrive and create jobs.
Read more about CIPE's work with business associations around the world.