Access to Information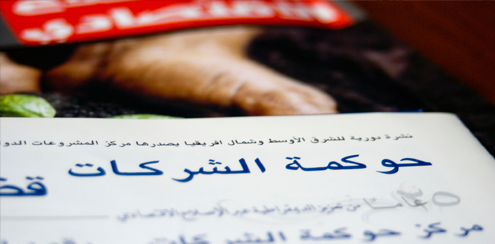 Free exchange of information ensures that democracies are able to deliver. In authoritarian countries and fragile democracies around the world, media and other institutions that provide access to information and guarantee freedom of speech are under threat. Democracies and market economies can function at full strength only when they embrace the idea of free and unfettered access to information for citizens and leaders alike.
Where information is scarce and insider deals define decision-making, authoritarian governments can retain power and corruption flourishes. Governments that are intent on controlling their citizenry will work to staunch any information flow. Alternatively, transparency in governance and economic transactions is a fundamental pillar of functional democracies and market economies. Strong institutions that allow unfettered access to information reinforce this transparency. Freedom of speech and of the press are recognized as fundamental human rights, but they also have essential utilitarian aspects, such as providing a foundation for the marketplace of ideas.
CIPE supports efforts to expand both the scope and quality of information available to the public and decision-makers. It works with local partners toward greater transparency in government, fewer restrictions for reformers, and greater understanding of democratic, market-oriented principles. CIPE programs help to allow greater access to government information, improve the professional skills of journalists, and increase alternative communication outlets, thereby strengthening democratic governance mechanisms while ensuring that citizens have a voice, crony and corrupt deals are exposed, and public officials can be held accountable for their actions.
Read more about CIPE's transparency and access to information programs.