Eurasia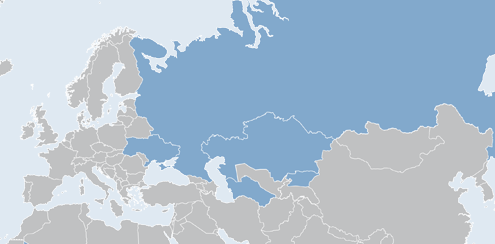 As strong national leaders reassert control in many Eurasian countries, the window for reform has begun to narrow. CIPE and its partners continue to focus on improving the quality of economic journalism and strengthening educators who are well-positioned to increase public awareness of democratic and free market concepts.
CIPE works with business associations to develop important technical capacities and advocacy skills for engaging successfully in the policymaking process. CIPE enables the grassroots business community, regional experts, and the wider civil society to strengthen consensus behind reform-oriented collective action and fortify appreciation for the values of entrepreneurship and market-based democratic principles.
Program Higlights in the Eurasia Region
In Russia, CIPE helped train over 40 anti-corruption experts in eight regional chambers of commerce and industry on how to analyze draft legislation for corruption potential. Following the analysis, training assistance focused on ways to amend language in problematic legislation to reduce corruption potential. CIPE helped these new experts to obtain accreditation with the Ministry of Justice. Accreditation allows local chambers to officially review draft laws and recommend changes.
As a result of CIPE's support to a network of 32 business associations and chambers of commerce involved in the National Business Agenda (NBA) process in Moldova, the Ministry of Economy approached the coalition with an official request to sign a Memorandum of Understanding soliciting assistance, input, and evaluation to improve the government's economic reform initiatives.
CIPE partner the Corporate Governance School established Kyrgyzstan's only grassroots-led private sector program to improve management and transparency in state-run enterprises by educating board members about corporate governance principles.